WILDLANDS CONSERVATION TRUST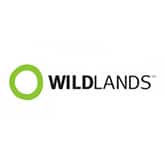 Imagine a world where the poorest of the poor could feed themselves, clothe themselves, educate themselves, house themselves – by growing and bartering trees and collecting waste, all while conserving their natural environment and heritage.
The life changing work that Wildlands does is structured through seven programmes carried out across 12 Community Ecosystem Based Adaptation (CEBA) clusters in six provinces. Our programmes are complimentary and all contribute towards our core focus of building robust ecosystems that underwrite human wellbeing and sustainable development. They are focused areas of intervention aimed at sustainable natural resource use and the development of a green economy.
Suite 3-4 & 7-8
Monday - Friday- 8:00am  - 4:00pm
Saturday - Sunday - Closed
- +27 (0) 33 343 6380
- info@wildlands.co.za