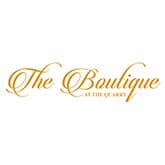 The Boutique offers a selection of clothing for women who require fashion that is classic, comfortable and flattering.
Our hands-on staff will help you select items that suit your lifestyle and complement your body shape while keeping you cool in summer and warm in winter. We cater for a variety of tastes and styles and also have options for the the fuller figured lady.
Classic and contemporary clothing, shoes and accessories for woman.
Shop No 42-43
Monday - Friday - 9:00am - 17:00pm
Saturday - 9:00am- 14:00pm
Sunday closed.
Contact name: Teresa Heathman
- 063 791 4001 (WhatsApp)
- teresa@mweb.co.za