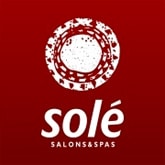 Solé Salons & Spas are dedicated to service excellence. We are a destination for world-class hair design, body and beauty treatments and nail artistry. Visit us today for your Solé experience.
Shop No 33 - 34
Monday - Friday - 8:30am - 16:30pm
Saturday  - 8:30am - 13:00pm
Sunday closed.
Contact name: Tegan Robinson
- 033 343 2008
- Hilton@solehd.co.za