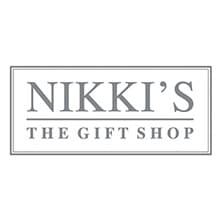 NIKKI'S is a one stop gift shop that covers all your needs when it comes to gifting and convenience. We are there to help you find the right gift for all occasions and celebrations, ranging from baby gifts, boys and girls toys, homewear items, ladies fashion accessories and so much more. Even guys are not forgotten.
Our staff offer to wrap with each and every purchase, and you can pop across to Woolies while they get the gifts ready for you.
Come and visit Nikki's Gift Shop to make gift buying and giving a pleasure.
Shop No 35
Monday - Friday - 8:30am - 17:30pm
Saturday - 8:00am - 14:00pm
Sunday - 9:00am - 14:00pm
Contact name:Happy and Ashleigh
- 033 3434979
- hilton@nikkis.co.za