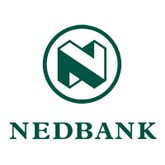 Our purpose: To use our financial expertise to do good for individuals, families, businesses and society.
Our vision: To be Africa's most admired bank by all our stakeholders - our staff, clients, shareholders, regulators and the communities that we live in.
Our vision to be Africa's most admired bank is driven by continuously delivering on our five strategic focus areas: Delivering innovative market-leading client experience; Growing our transactional banking franchise faster than the markets; Being operationally excellent in all we do; Managing scarce resources to optimise economic outcomes and Providing our clients with access to the best financial services network in Africa.
Shop No 28
Monday - Friday - 9:00am - 16:00pm
Saturdays - 8:30am - 12:30pm
Contact name: Janolyn Payne – Branch Manager
- 033 343 6200