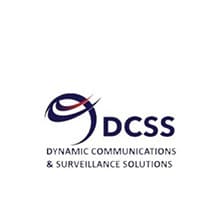 Does your business need a comprehensive surveillance system? One that offers you not only visual monitoring but a simplistic and user friendly platform on which to view it.
What about an easy to use communication solution that not only saves you money but also creates a more effecient way of networking for your employees?
DCSS offers you all of these products and so much more... Our round the clock closed CCTV monitoring system and control room are ready to respond to any situation. There is not a moment unseen and we will take every opportunity to prevent any loss to your company. Our surveillance solution can be viewed right on your cell phone screen, freeing up your time to focus on your business while still effectively keeping an eye on your employees and property. You will be able to see everything happening in real time; while the control room responds appropriately to any situation at hand. You'll no longer have to worry about missing a thing with DCSS on your team!
Shop No 27 & LG
Monday - Friday - 8:00am - 16:30pm
- 033 343 5174 (24 Hour Number)
- info@dcssgroup.co.za