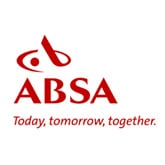 Absa Bank Limited (Absa Bank), with preference shares listed on the JSE Limited, is a wholly-owned subsidiary of the Barclays Africa Group.
We offer a range of retail, business, corporate and investment banking, and wealth management products and services primarily in South Africa.
We have equity holdings in banks in Mozambique and Tanzania, representative offices in Namibia and Nigeria, and bancassurance operations in Botswana, Mozambique and Zambia.
Shop No 28A
Trading Hours - 24/7
- 0800 41 41 41